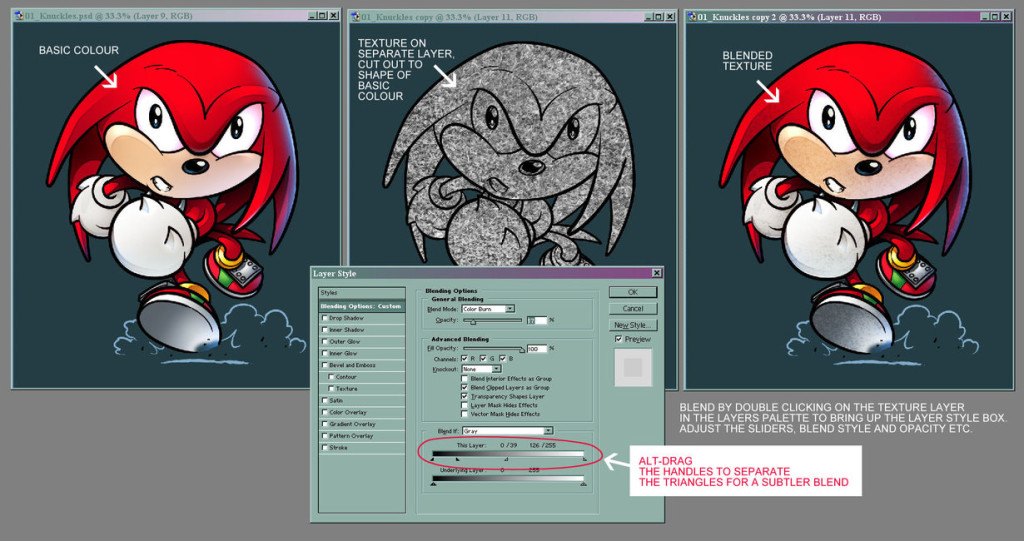 Each year we're always impressed by the levels of talent when it comes to the artwork that you, the attendees of Summer of Sonic, produce over the course of the day – regardless of age group or artistic education. Perhaps you have an ambition to improve your drawing skills, or just want to pick up some basics if you are a novice; but you have never known where to start in learning new abilities.
Fortunately, veteran Sonic the Comic artist Nigel Dobbyn is here to help you! Nigel will be running two art classes at Summer of Sonic, each aiming to provide a 'masterclass' on digital inking and digital colouring. Each art class will run for one hour at 12:00 and 16:00 and anyone is welcome to attend, regardless of artistic ability. These will be run in a room especially set aside, away from the noise of the main convention halls.
The classes will have limited capacity, so places will be given on a first come, first served basis to those at the front of the queue. The queuing area for the art class will be clearly marked on the day.
Sketch-hogs out there will not want to miss this rare opportunity!