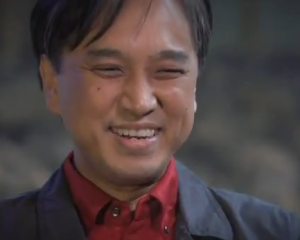 It's time to grab some Time Stones! We are elated to announce the very first Summer of Sonic 2013 appearance of Sonic Team artist Kazuyuki Hoshino!
In keeping with the theme of badniks this year, we will be joined by none other than the creator of Metal Sonic himself! Hoshino-san, as well as also credited as the creator of Amy Rose, is responsible for a whole host of design work across the ages including work on Sonic CD, Sonic Adventure and Sonic Heroes to name a few titles he has worked on across nearly 20 years of Sonic the Hedgehog. NiGHTS fans attending should also be excited, as Hoshino-san was also a crucial character designer for the original NiGHTS into Dreams title, as well as the lead character designer for NiGHTS: Journey Into Dreams.
Hoshino-san will also be joining us on-stage to take part in a live Q&A session, and once again we invite you all to send us your questions! If you want to submit a question, here's what you'll need to do:
Write your question down in the comments section of this article.
We will look through all of the questions and select those we think will are the most interesting to pose to Hoshino-san.
Be original! The more creativity that goes into your question, the more likely we are to select it!
Respectful and sensible questions only please. Hoshino-san is a very much respected artist, and has taken time out of his very busy schedule to join us – bear this in mind when thinking of something to ask.
Hoshino-san will also be available for a meet and greet session during the day at which he will be available to sign autographs for Summer of Sonic attendees. We will publish more details on the signing booth schedule in the coming days.