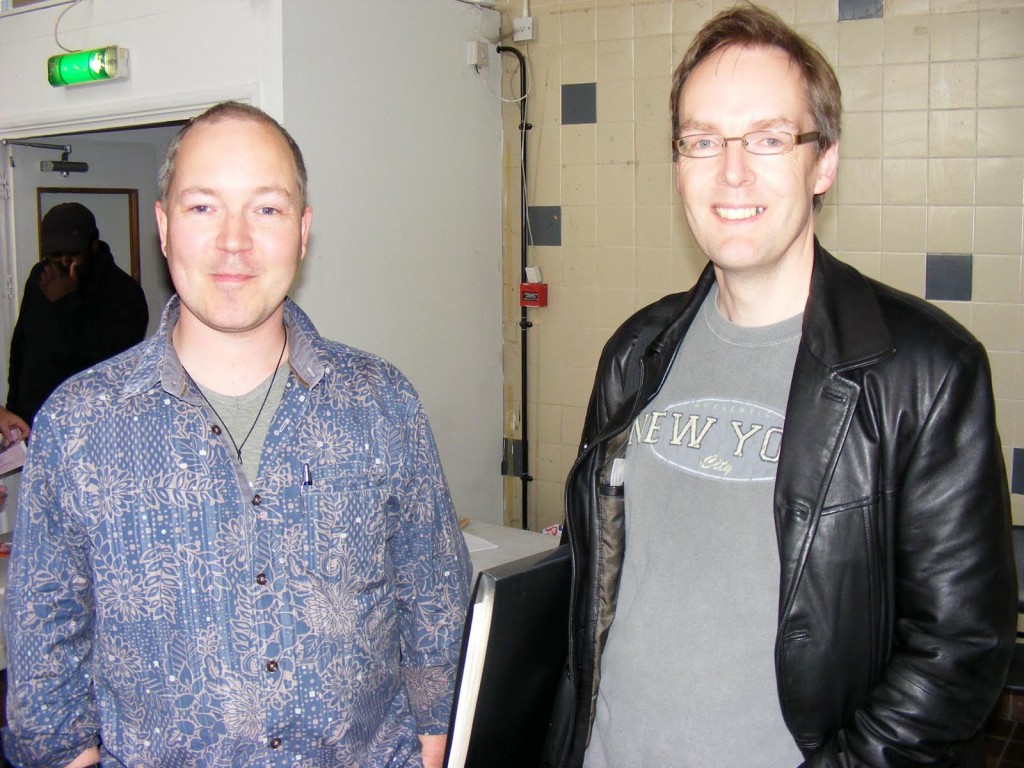 We are delighted to announce that Sonic the Comic veterans Nigel Dobbyn and Nigel Kitching will be returning once again to Summer of Sonic!
2013 marks the 20th anniversary of the launch of Sonic the Comic way back in 1993, so we all hope you can come and join us in celebrating the occasion!
Nigel Dobbyn has been involved with the Beano and 2000AD publications for many years, but is probably best known to Sonic fans for his many years as an artist for Sonic the Comic. Nigel Kitching has been a regular guest at Summer of Sonic since it kicked off back in 2008. As the longest serving and arguably one of the most prolific writers for Sonic the Comic, many of Nigel's stories are still held in high regards by fans to this day.
Both Nigels will be available for a meet and greet session at the signing booth, and will also be giving art classes – details of which will be released soon.
Also making a return to Summer of Sonic is the art corner! This area of the convention is perfect if you want to take the load off your feet and draw, meet fellow artists and make new friends, or simply to get away from the action on the main stage for a while; feel free to grab a pen or pencil and get doodling! Our art contest will once again be running throughout the course of the day, with winners announced on stage in the evening; as always, there are some fantastic prizes to be won!
Stay tuned for the Summer of Sonic tickets announcement!