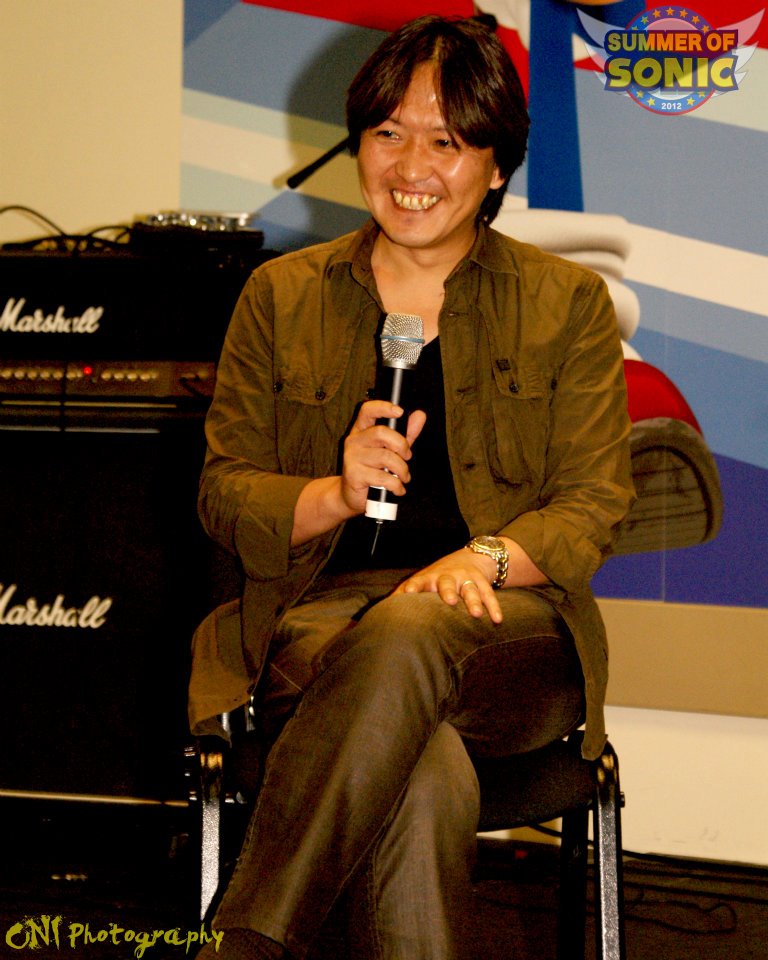 We're proud to announce a special guest for Summer of Sonic 2013. It's none other than legendary Sonic Team head, Takashi Iizuka!
That's right, the producer behind Sonic Colours, Sonic Generations and Sonic Lost World (to name but a few) will be attending the convention to answer your questions and meet with you all at our signing desk.
With that in mind, we'd like to offer you the opportunity to take part in the on-stage Q&A that will be hosted during the day. Here's how you can get involved:
Write your question down in the comments section of this article.
We will sift through all of the questions on this page and cherry-pick the best ones to ask Iizuka-san on the day.
Try to be creative and original in your questioning. It's more likely to be picked that way!
Our guests cannot give answers to probing questions about future products or game features. Asking Iizuka-san what he's working on at the moment will likely result in an obvious response about Sonic Lost World, so keep that in mind.
Please be respectful in your questioning. All of our guests work hard to create games and entertainment based on your favourite franchise, and are essentially your heroes. Try to remember that when thinking of something to ask.
We will be largely focusing on Sonic Lost World in this year's Q&A, but if you have a good question involving Iizuka-san's career or the Sonic franchise at large, please feel free to write it down here. We'll be sure to include the best ones!
Details on stage schedules and signing desk times will be confirmed at a later date. Get asking!