Summer of Sonic 2013 will be coinciding with the RideLondon 100 Bike Ride, a 100 mile, closed-road bike ride around London and Surrey. Although the main event will not take place until Sunday, 4th of August, several road closures will be affecting the city centre on Saturday the 3rd.
Summer of Sonic will be in one of the "affected†areas, but nearby train stations will be unaffected. If you are travelling by foot or by the London Underground to the Summer of Sonic Convention this year, your travel plans should be unaffected by road closures.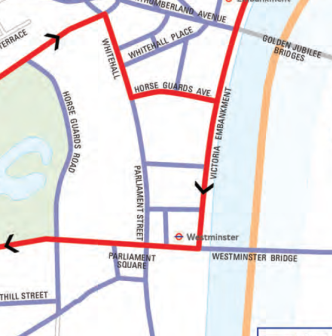 The above is a map of all of the roads (marked in red) that will be closed to vehicles. We would like to suggest that you might want to leave a little bit more time to get to the venue in case of increased pedestrian traffic in the area.
If you are travelling by car this year, there are a number of options. There are several options for places to park, however none are close to the venue and will require you travel between the car park and the venue. There are a number of streets which will be offering free parking over the weekend, however we would not recommend this as an option unless you are used to parking in London.
We here at the Summer of Sonic would like to cheer on all those participating in the RideLondon event in support of the British Lung Foundation! If you decide to step out the venue for some fresh air during the day, why not head down to the race line and help us cheer participants on too?
See you all in two weeks!